Career Opportunities
S.L.I.S. is currently seeking additional certified interpreters in the Bryan/College Station and surrounding areas to work with us to provide quality interpreting services to our clients.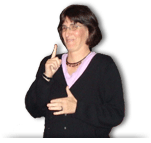 As an independent contractor, the interpreter has full control of his/her schedule and works with S.L.I.S. on an assignment-by-assignment basis. If you would like more information about working with S.L.I.S., please contact us.
Types of Assignments:
Legal
Medical
Job interview
Platform
Educational
Community
Religious

Seeking Qualified Interpreters in the Bryan-
College Station, Houston, and Austin areas
Texas Court Certified or RID SC:L
RID Certified Interpreters
Texas Certified Level III, IV, & V
Texas Certified Level I & II
(mentoring opportunities available)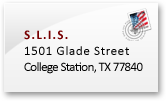 Find below two downloadable versions of our Job Application.

The Word application can be filled-out and saved directly in Microsoft Word, and emailed to

.

The PDF application can be printed, filled-out and mailed to Sign Language Interpreting Services, LLC.